From hello to help, 2-1-1 is here for every person and every problem.
In a crisis, in a disaster, in a pandemic, 2-1-1 is here to help every person in our community. From finding food and paying for housing and bills to connecting to other essential services, 2-1-1 is there. 
2-1-1 is a critical part of United Way's fight for the health, education, and financial stability of every person in every community.
For more information on 2-1-1 visit PA211sw.org.
Thank You to Lamar Advertising for providing us with digital billboards promoting 2-1-1, and to the Observer-Reporter, WJPA Radio, Shop 'N Save and Interstate Foodland in Washington for helping us spread the word about 2-1-1 as we celebrate 2-1-1 Day on February 11th.
Listen to WJPA 95.3 FM, 1450 AM to hear our 2-1-1 radio announcements
2-1-1 billboard: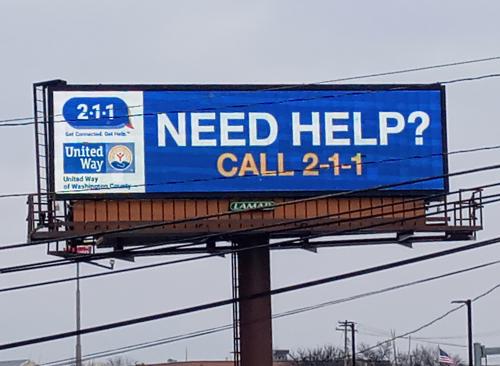 2-1-1 display at Washington Shop 'N Save: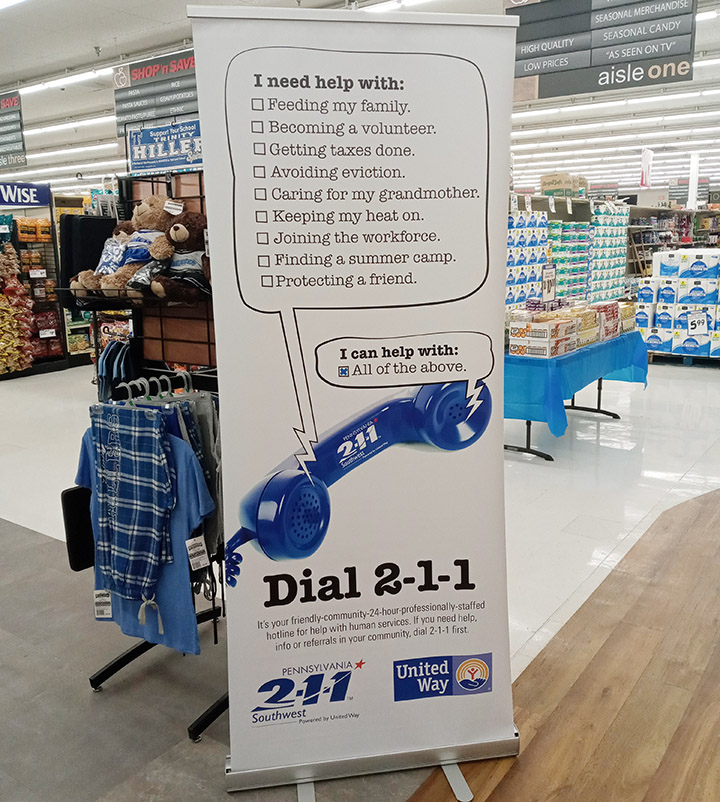 2-1-1 display at Interstate Foodland: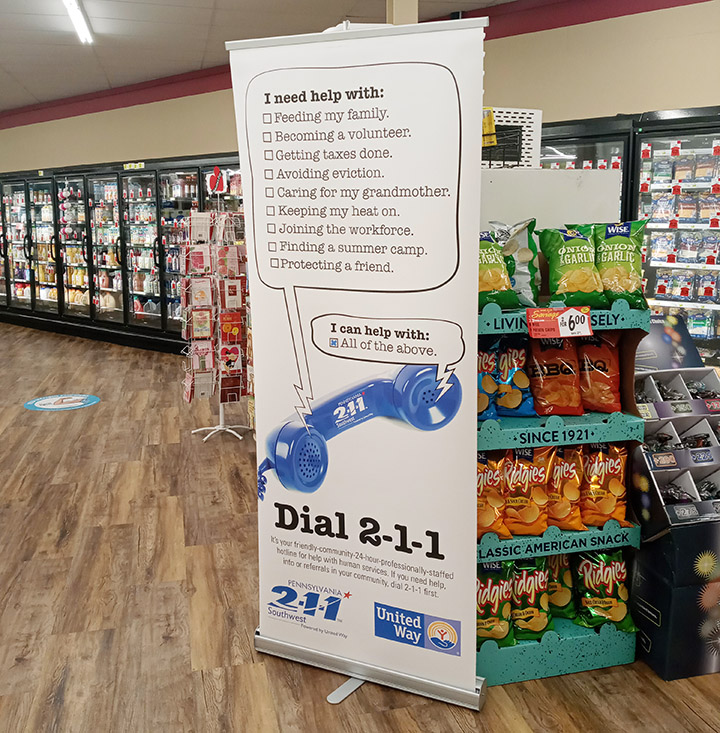 2-1-1 newspaper advertisement: